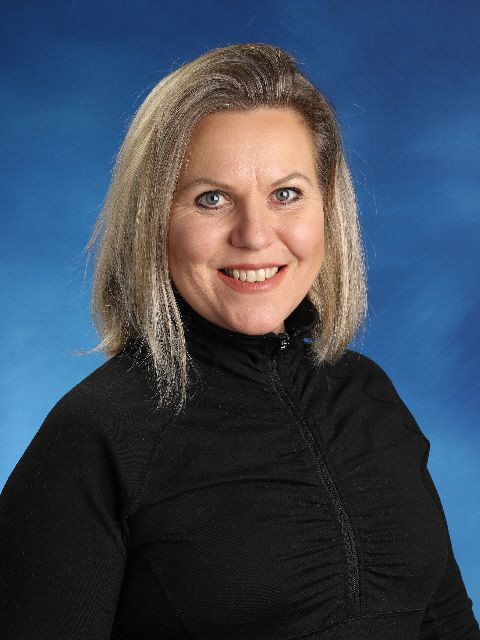 Tina Boyce
metroboyce@gmail.com
CERTIFICATIONS:
• NCCP level 1 certified since 2003
• On the verge of completing NCCP level 2
• NCCP Revised CanSkate Update Clinic Certified
• NCCP CanPowerSkate Certified
• NCCP Special Olympics Certified
• Canadian Red Cross First Aid Certified/CPR and AED Level C
• NCCP Level 3 General Subject
• NCCP Level 3 Singles
• Currently ranked Silver Status until December 2016 for the continuous educational program with Skate Canada
YEARS OF EXPERIENCE: 30
BIOGRAPHY:
• Began coaching in Denmark in 1983
• Coached at CIA - Canadian Ice Academy
• Coached at Ice Garden - York University
• Designed and ran Canlan Ice Sport, Etobicoke - Learn to Skate Programs & Adult Classes
• Coached at The Woodbridge Figure Skating Club from 2002 to 2016
• Coach's representative at the Woodbridge Figure Skating Club from 2007 to 2013
Started coaching at the Forest Hill Figure Skating coach in 2016
ACCOMPLISHMENTS:
• Several times Junior and Senior National Champion of Denmark.
• Senior Ladies National Champion of Denmark in 1986
• Represented Denmark at Intentional Competitions for several years
• Selected by the DSU (Danish Skating Union) to live and train at The National Skating Centre of Excellence in Denmark.
• Professional skater and performer with World Wide International ice show, Holiday on Ice.
• Private student selected by Skate Canada for their PRIMARY STARS Program
• Active participant in the Continuous Educational Program for Skate Canada Coaches.
SEMINARS AND CLINICS:
The Ice Theatre of New York with Moira North & Deborah Hickey.
Annie's Edges with Anne Schelter.
ACGM, Annual Conference & General Meeting and Coaches Conference with Joanne McLeod, Doug Leigh, ManonPerron & Robert O'Toole.
Spin seminar
Skate of the Art with World and Olympic coach and choreographer Lorna Brown (one of myformer coaches)
Kurt Browning Boys Only Seminar.
And participating in countless seminars with Skate Canada, and the National Performance Centre at York University, Toronto.
HOCKEY TRAINING:
Tina has trained the following known players:
David Clarkson, NJD, TOR
AkimAliu, CHI/CAL
Rane Carnegie, Europe
Matt Stajan, TOR/CAL.
Sean Mathias, FLA,
Matt Pelech, CAL/MIN
Chris Stewart, COL/STL
Anthony Stewart, FLA/ALT/WIN/LA
Paul Dawson Belleville OHL draft pick, and professional lacrosse player.
AVAILABILITY:
Specializing in Freeskate, Choreography, Ice dance, Skills, Off-ice and conditioning plus Powerskating for hockey
Coachprivate, semi-private and small group lessons
Coachall levels from beginners through to competitive levels
PHILOSOPHY:
To give back the knowledge, love and joy, I've gained over the years, from my own skating experience, growing up on the ice.
As well as my experience as a junior and senior national champion, international competitor, and pro skater.
My goal is to provide the best coaching service possible, for all my skaters and their families, regardless of their skating abilities, levels and goals they may have for their skating career.
I do this by continuing to educate and update myself, with the constant changes and development in the figure skating world.
Last but not least, I'm always trying my very best, to get each and every skater to reach their full potential, goals, and achievements, in a fun, safe, and structured environment.
To teach good sportsmanship and fair play.