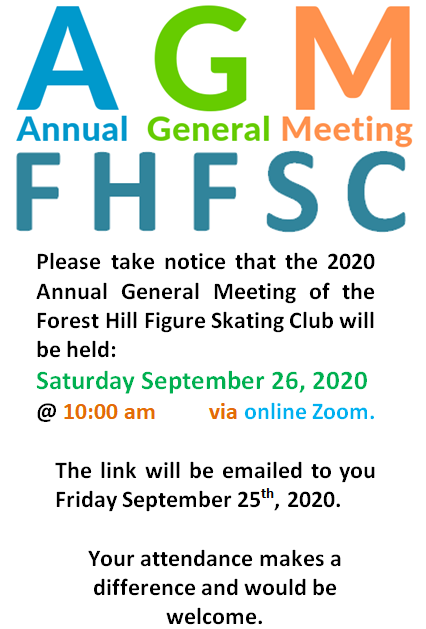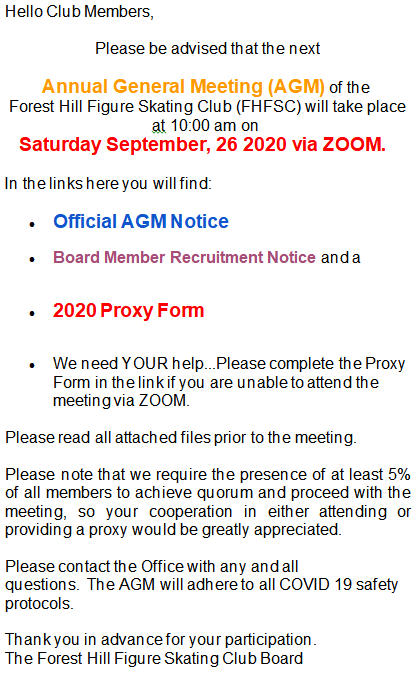 ---
New

skating Program for

PreCan and Beginner

Skaters at Phil White Arena
Starts Sunday Sept 20 - Sunday Oct 25th - 6 weeks of fun.
Click link below for detailed sign up instructions: Please read all when signing up...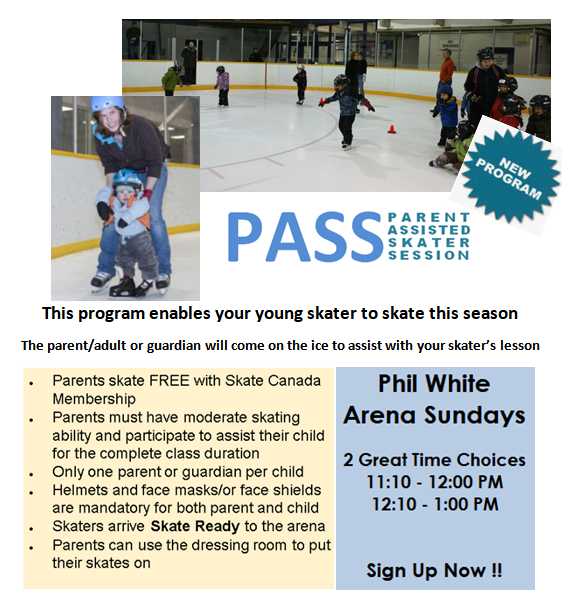 To register for the New PASS Program: Register here for PASS
---

CanSkate, CanPower, StarSkate groups will be available with very limited spots.
Please consult your skating coach regarding private type lessons.
Skating this year will be very different as we know it…………
See below for summary of Protocols, Restrictions and screening.
Protocols and waivers must be signed before skaters will be permitted to skate.

(you will receive these forms at registration)

NO PARENTS WILL BE ALLOWED IN THE ARENA

Skate Guards will be necessary – Make sure your skater has them to walk from the car, through the arena to the ice

Building capacity is 50 max, including staff, skaters and coaches

CanSkaters/CanPower skaters will need to wear a shield or mask full time in the arena and on ice. An alternative is to put a face shield on their helmets using some medium plastic for the shield, velcro or tape to attach to the helmet.

All skaters and coaches must wear masks into the arena. Coaches will wear masks on the ice, StarSkaters and Academy Skaters are allowed to take masks off once on the ice to skate

PreCan skaters and CanSkate 1 skaters (some exceptions) will not be allowed to skate yet as of September. Keep checking the website for updates

Verbal screening will be taken at the arena entrance, before going inside
We look forward to seeing you all again this year.
---
---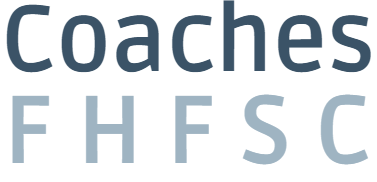 Meet our Coaches!
Forest Hill FSC is proud to have over 30 Skate Canada Certified (and higher!) coaches on our roster! Follow this link to meet them!



CanPower Skate
CanPowerSkate is an action-packed, high-energy instructional power skating program geared towards hockey: the program focuses on balance, power, agility, speed and endurance. Skills, techniques and conditioning drills are taught in a progressive format that emphasizes how the skills the skaters are learning apply to game situations. CanPowerSkate is an excellent complement for athletes playing on hockey teams.
---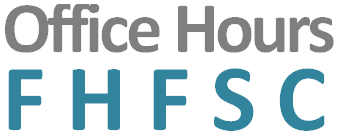 Monday - Friday - N/A We can easily be reach by clicking the
Link below and leaving us an Email office@fhfsc.ca
Calling the office at 416- 481 -7325
---