Top Content Title
This is an additional section to be able to add content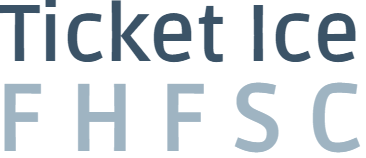 About FHFSC Ticket Ice Program:
Ticket ice is intended to act as supplemental ice time for skaters looking to add an extra lesson or practice session before a test, competition, or showcase. Ticket ice is not intended to replace a regular program registration.
Ticket ice can be purchased by requesting the ice time with your coach. Your coach will get office approval and the advise you to purchase the ticket online. Ticket ice is meant for StarSkater, and or Academy Members that are registered in a private program for the current season at FHFSC.
Skaters may only use Tickets on ice time for which they qualify.
Skaters must be registered for at least 1 hour/weekly of private ice time in the current season to be eligible to utilize members ticket ice.
FHFSC Member Prices:
Single Ticket: $25.00 Maximum 3 tickets per skating season


---
Non FHFSC Members ( not registered in a current program but have an up to date Skate Canada Membership# ) : may purchase a ticket ice guest pass $27/hour
If no Skate Canada Number can be produced, you will be charged before you step on the ice.
There is a Maximum of 3 Non Member ticket ice guest passes that can be used before you must enroll in one of our FHFSC programs.
Please contact the office@fhfsc.ca to request non member ticket ice, or through your potential coach
Please note- coaches who are not contracted by FHFSC are NOT permitted to coach on our sessions unless given permission by the Skating Director in advance.
(availability depending on seasonal ice numbers)
---
Important Note:
Skaters must have approval for Ticket ice prior to skating.
Skaters who are CanSkate level must have a FHFSC-contracted coach with them at all times. Skaters who have passed both parts of the STAR 3 Freeskate test are permitted to skate without supervision.
All skaters must follow the flow of the ice and ensure they do not put themselves or others in harms way. Skaters who are found to be in violation of our ice etiquette will be dismissed from the ice and no refund/replacement ticket will be given.
Bottom Content Title
This is an additional section to be able to add content