Top Content Title
This is an additional section to be able to add content

About FHFSC AdultSkate Program:
Adult skating is growing in popularity and more and more clubs are offering recreational, test and competitive opportunities to this segment of the population. Adults participate in Learning to Skate as well as on synchronized skating teams. Adult championships currently provide opportunities to adult skaters to experience the challenge of a competition in a fun, social environment. FHFSC & Skate Canada is currently expanding its programming in this area.
Adult sessions at FHFSC are for skaters age 18 and older who want to learn basic skating skills such as forward and backward skating, preliminary dance patterns, & simple jumps and spins. Groups will be divided according to ability.
Equipment Requirements:

Skates (either hockey or figure skates- no skates with buckles/straps/second blade)

CSA-approved hockey helmet

Gloves/mittens

warm clothing/layers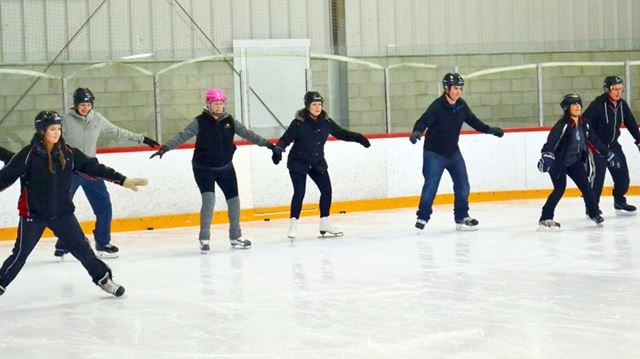 Bottom Content Title
This is an additional section to be able to add content