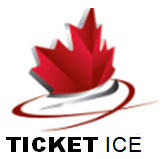 &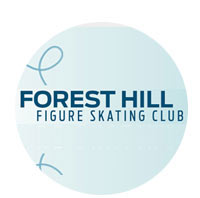 About FHFSC Ticket Ice Program:
Ticket ice is intended to act as supplemental ice time for skaters looking to add an extra lesson or practice session before a test, competition, or showcase. Ticket ice is not intended to replace a regular program registration.
Ticket ice can be purchased either one ticket at a time, or in booklets of 10 or 20 for any StarSkater, and or Academy Members that are registered in a private program for the current season at FHFSC.
Skaters may only use Tickets on ice time for which they qualify.
Skaters must be registered for at least 1 hour/weekly of private ice time in the current season to be eligible to utilize ticket ice.
FHFSC Member Prices:

Single Ticket: $20 Maximum 20 tickets per skating year
Book of 10 Tickets: $190 ($19/ticket)
Book of 20 Tickets: $360 ($18/ticket)
---
Practice Ice Time ** NEW **
Practice Ice Time is for any participant age 4+ to come out and practice, without a coach. It is a great time to work on your weekly lesson (private or group lesson). This time is available for 31 weeks to help the skaters work on their goals.
Skater must be a current Skate Canada Member.
Must be registered in a Program ( can be a group or private program) during the current season.
To register Click on link to the right.
---
Non FHFSC Members ( not registered in a current program but have an up to date Skate Canada Membership# ) : may purchase a ticket ice guest pass $25/hour
If no Skate Canada Number can be produced, you will be charged before you step on the ice.
There is a Maximum of 3 Non Member ticket ice guest passes that can be used before you must enroll in one of our FHFSC programs.
Please note- coaches who are not contracted by FHFSC are NOT permitted to coach on our sessions unless given permission by the Skating Director in advance.
(availability depending on seasonal ice numbers)
---
Important Note:
Ticket Ice Tickets, are non-transferable & non-refundable. Tickets are not gift cards/gift certificates - you are pre-purchasing extra hours of ice time in the current skating year. Therefore, Tickets expire at the end of the season for which they were purchased.

Skaters must hand in tickets ( Flex pass) before stepping on the ice. Skaters who have not handed in a ticket to the office beforehand will be asked to exit the ice until which time a ticket is produced to the office. No refund/replacement of Ticket Ice will be given in this circumstance.
Skaters who are CanSkate level must have a FHFSC-contracted coach with them at all times. Skaters who have passed both parts of the STAR 3 Freeskate test are permitted to skate without supervision.
All skaters must follow the flow of the ice and ensure they do not put themselves or others in harms way. Skaters who are found to be in violation of our ice etiquette will be dismissed from the ice and no refund/replacement ticket will be given.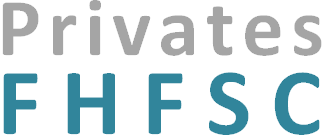 Click here to see a listing of Private Coaches by specialization.
NEW ****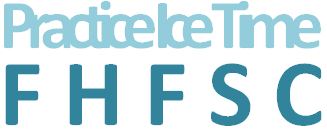 Full Season Practice Ice time is available on Tuesdays
from 3:00- 4:00 pm.
Starting September 9,2021- April 19th 2022.
purchase a full season and get a great rate to practice or
drop in to practice when needed.
Must be prepaid prior to arriving to ensure numbers permitted on ice follow policy.
No coaching allowed.