CanPower Skate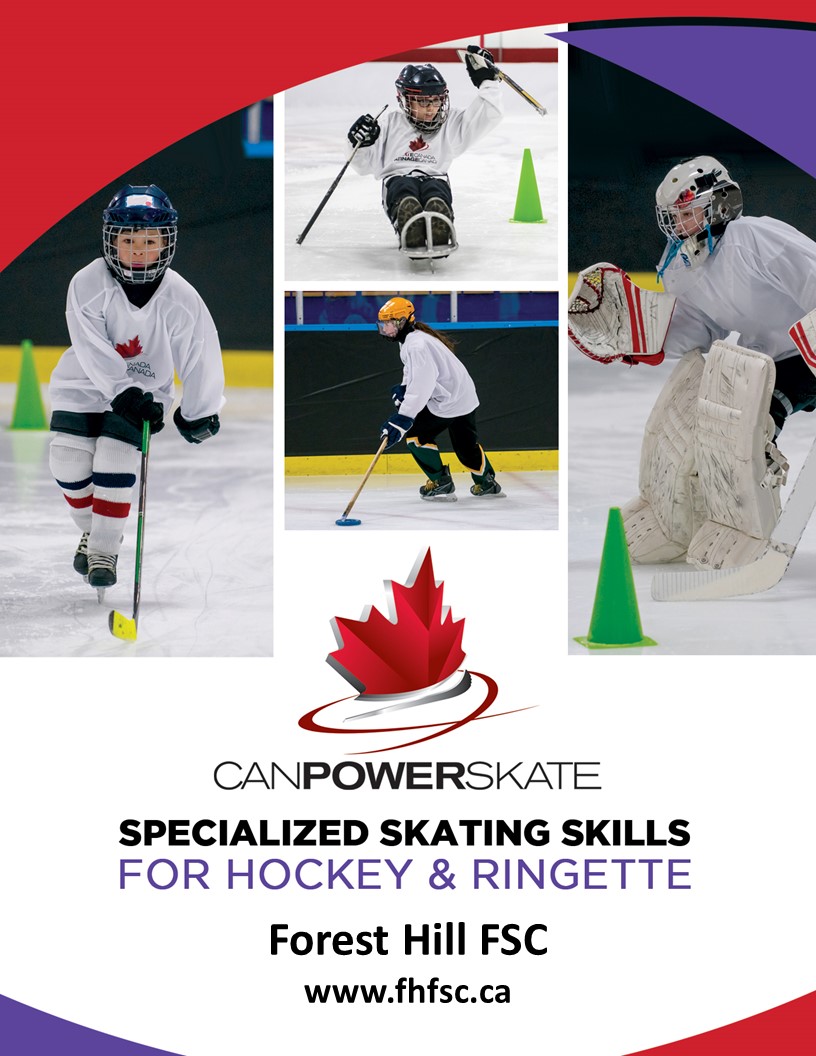 CanPowerSkate is an action-packed, high-energy instructional power skating program geared towards hockey: the program focuses on balance, power, agility, speed and endurance. Skills, techniques and conditioning drills are taught in a progressive format that emphasizes how the skills the skaters are learning apply to game situations. CanPowerSkate is an excellent complement for athletes playing on hockey teams.
The program's unique skill award program provides incentives and motivation for skaters to continue to achieve. For safety reasons participants should wear full hockey/ringette equipment that is CSA approved.
In order to enroll in a CanPowerSkate class, skaters must have passed CanSkate Level 4 and have a good grasp of cross cuts, quick start, stop, two-foot turns, and stroking. The coach to skater ratio is 1:10.
To Register for CanPower Group Lessons: Click Here
Private Lessons
In addition to group lessons, our club provides private lessons starting at the learn to skate level. Private lessons encourage faster skill progression and acquisition. Pre-Power and CanPower private lessons that make use of sticks and pucks may only take place during designated CanPower sessions.
To inquire about setting up private CanPower lessons, please contact the office.