Top Content Title
This is an additional section to be able to add content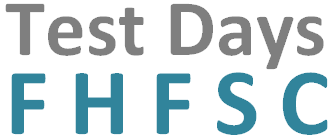 ---
TEST DAY PROCEDURES
Effective September 1st, 2017
Test Fee
$20/each test
Skate Canada Test Resources
STAR 1-5 Tests:
A FHFSC Coach is responsible for printing and filling out the Skate Canada Assessment Sheet. The coach must also include their Skate Canada membership number on assessment sheet.

The skater/parent/guardian is responsible for payment at the clubs' office.

The test is assessed by the coach, and can take place any time as discussed between the coach and skater.

After the test is completed, the coach submits the completed assessment sheet in the FHFSC office.

The club will then forward the test form and payment to Skate Canada and if the test was passed record it on the skaters FHFSC membership account.

Online registration will open thirty (30) days before the formal test day, and remain open until fifteen (15) days before test day at 12:00 pm. Parents/guardians are to register and pay online. Please ensure the Partner (for Dances), No Music/Music (For Skills), and Title (for Interpretive) are mentioned in comments/notes before completing the payment.

Coaches must ensure skaters or parent/guardian of skaters register for the proper test online through the FHFSC Membership system. On the day the registration closes, coaches are to review the online registration of all their skaters.

The Test Day schedule will be emailed to the coaches and parent/guardian of the skaters.
STAR 6+ Tests:
For more information about the StarSkate Test Day Procedure, please contact the FHFSC Office.
Excellent effort to all skaters who participated in our first test day of the season, and congratulations to the following skaters for their successful tests. Keep up the hard work!
TEST DAY SEPTEMBER 28TH
Dutch Waltz
- Noah Yokota
- Jenson Raybould
- JunieKim
Canasta Tango
- Noah Yokota
Baby Blues
- Raniah Motamed
Fiesta Tango
- Julia Funk
- Naomi Schaffer
Swing
- Julia Funk
- Chloe Yuh
Preliminary Freeskate
- Noah Yokota
- Layla Kauffman