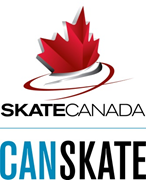 Club Policies
Membership Fees: An annual $35.70 mandatory Skate Canada Membership fee is charged per skater unless the skater is a registered member at another club and can produce a valid Skate Canada registration card for the current season. An annual club administration fee of $25.00 per skater will be added in addition to Skate Canada's fee.
Registration: Registration will be closed for any session that becomes filled to capacity. No registration is considered complete until the club has received the completed and signed application form with payment.
Guest Fees: Given ice availability, skaters may guest skate at the appropriate level. They must be registered in minimum 1 regularly scheduled session.
FHFSC members: $20/hour, Non-home club members: $22/hour.

Private Lessons: Ice fee is separate and must be paid prior to stepping on the ice. Private lessons must be arranged on a session which is appropriate for the skater (age level and skill level). Hockey privates are to take place on CanPowerSkate ice only.
Ice Use: The Club reserves the right to change sessions or ice times without notice at any time during the skating season and may preempt sessions for test days, competitions and Demo Night.
Re-Surfacing: Should safety conditions require ice re-surfacing, the Club reserves the right to deduct the necessary time from any class in accordance with arena policy.
Overdue Payments: The Board of Directors may cancel the membership of a skater not in good standing. Overdue accounts include fees owed to a club coach for private instruction.
Behaviour and Ice Etiquette: The Club reserves the right to remove any skater from the ice for disruptive behaviour or actions that are deemed dangerous to the individual or to others, and/or, to remove any skater from the ice if that skater's parent/guardian enters the ice surface, is disruptive or acts in a way that is deemed dangerous to the skater or to others. FHFSC may revoke the membership without refund.
Helmets: In accordance with Skate Canada, helmets must be worn by all skaters who have not passed CanSkate level five (5).
No make-up classes. No refunds.
Refunds may only be issued in the case of sustained medical injuries with a doctor's note at the Program Director' s discretion.